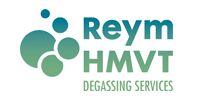 EVRA Members meeting (CEF-T + OMM)
Next scheduled Meeting

(CEF-T + OMM)

meeting on Thursday 3rd of November 2022 via

Teams and on location :
1 PM – 2 PM: CEF-T applicants only
2 PM – 4 PM: OMM Meeting
Location: Reym office, Theemsweg 32, 3197 KM Botlek Rotterdam

Meeting can also be attended via Teams.
Join on your computer or mobile app
*Please let us know if you will be attending physically, via Teams, or not at all.
Teams downloaden | Deelnemen op het web
This is a meeting reminder, relevant docs can be found on the website in the members area.
Become a EVRA member